Sign up online or in the studio to create your personal account. Browse through the classes and pick the one you would like to attend. Secure your place in the class by reserving your spot(s). Get into the class and experience what Iron Core Bootcamp can do for you!
Is there a penalty for not showing up to a reserved class?
If you have reserved a spot in a class and fail to show up, you forfeit credit and will not receive a refund or credit for an alternate class.
What should I wear to class?
Comfortable, form fitting work out attire is recommended. Wearing loose clothing should be avoided due to the possibility that it might be caught on your exercise equipment.
How do I sign up for classes?
Click on the "RESERVE" link on the main page and then sign into your personal account. Look at the classes available and pick the one you would like to attend. From there, personally pick the spot(s) you wish to use during that class. The Schedule for classes will always be updated, allowing you to book classes up to 6 days in advance.
Should I bring anything to class?
Make sure to bring appropriate shoes for all aspects of the class and enough fluids to keep you hydrated. Inside the studio we have individual spaces for you to put your belongings you bring to class.
What does the facility offer?
In addition to our incredible workouts, Iron Core boasts changing rooms with showers and a towel service. Feel free to freshen up after class before or after work!

What if I need to cancel or change a class?
We understand that life happens and sometimes changes need to be made. Monday through Thursday you're able to cancel a class as long as it is 4 hours outside of the start of class. For our weekend classes on Friday, Saturday and Sunday, our cancellation policy is 12 hours before the start of class.
Iron Zone gives you real time heart rate feedback to ensure you're maximizing your workouts at ICBC. When using Iron Zone, you'll see live data showing you to what degree you're exerting yourself and whether there are opportunities for improvement by reducing or increasing intensity throughout the workout.
What Iron Zone should I be in?
At Iron Core Bootcamp, our goal is to have you working in the Orange to Red zones for 30 minutes of the class. This ensures you're working out to at least 80 percent of your theoretical maximum heart rate creating an incredible caloric burn not only during your workout but hours after you've completed your last burpee.

Despite our best efforts, sometimes life gets in the way and forces us to miss Bootcamp. For a Cadet, the only thing worse than having to miss Bootcamp is knowing that a fellow Cadet also missed out given they could have had your spot. If you are within the cancellation window, the Cadet Courtesy button allows you to free up your spot allowing a fellow Cadet the opportunity to take class. You will still forfeit your session but you've allowed someone else the opportunity of getting closer to reaching their goals.
How does the Waiting List work?
There are times that no matter how quickly we attempt to register for class we get locked out which makes us want to get in even more! The waiting list allows you to sign up for class and when/if a spot opens up, we'll contact you by email and text informing you that a spot is waiting for you. However, be swift as all notifications are sent out at once so it's first come, first served.
Do I really have to enter my credit card every time I purchase a credit?
If you have a great memory, then by all means feel free to enter it each time. However, if you're like the rest of us feel free to store your CC by checking the option to store your CC for future payments under your profile.
What do the letters next to my name mean?
There are currently 12 ranks that a Cadet can achieve at ICBC. They range from No Rank to Command Sergeant Major. Each rank is achieved when 30 classes are RESERVED and ATTENDED by the cadet. Various prizes will be awarded as a Cadet rises through the ranks so it is imperative that Cadets always check in in to ensure their rise through the rankings.
How can I see what Classes I've taken in the past?
Under your MY ACCOUNT, click Previous Classes under your name and you'll see your last reservations as well as a filter for more specific date options.
How do I use my Promo Code?
Easy! After you've created your account, enter the promo code in the promo code box in your profile. If you are eligible, you will receive a prompt that the credit(s) will be added to your account. Reserve the class you would like to take and you're all set!

What exactly are the rankings?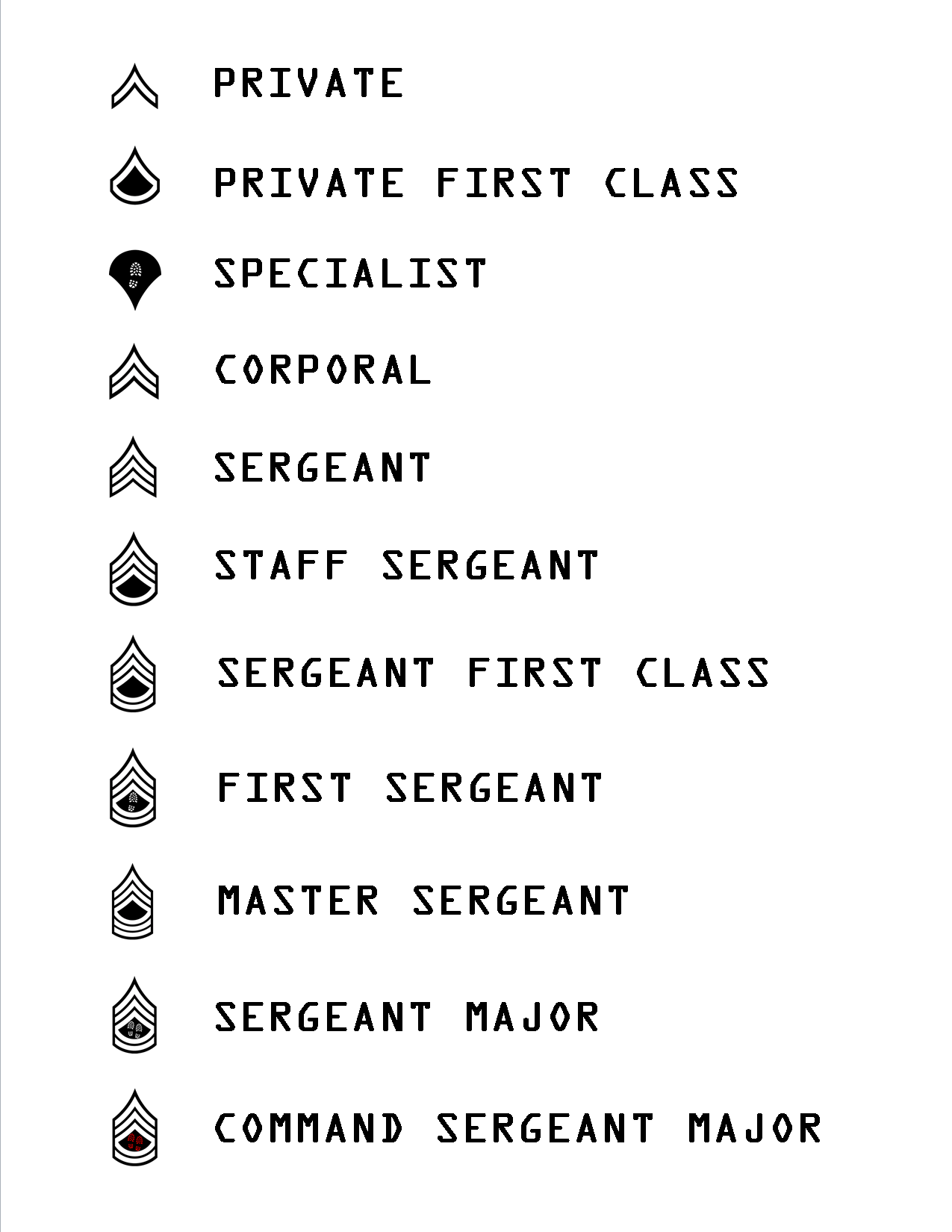 What do the "P" in the yellow circle mean next to the Class Name?
If a class has a "P" in a yellow circle in the top left corner, it means that class can is eligible to be taken with a PROMO code. To see what classes are promo eligible, simply enter your PROMO code the PROMO box under your account, click "Reserve Class" and choose the class you would like to try!